The CHS class members get together on a regular
basis for breakfast, dinners, happy hour, etc.
Contact one of the committee members or find us on
Facebook for more info about the next gathering.


The CHS Class of 1969's 45th reunion was another great party.
The reunion was held the weekend of October 17th - 19th, 2014.
Lots of music, dancing, eating, drinking and catching up.

I will try to get some photos posted here but the best
information and photos are on facebook at:
Clairemont High School Class of 1969
Brought to you by: (sorry, this photo was taken at the 40th reunion)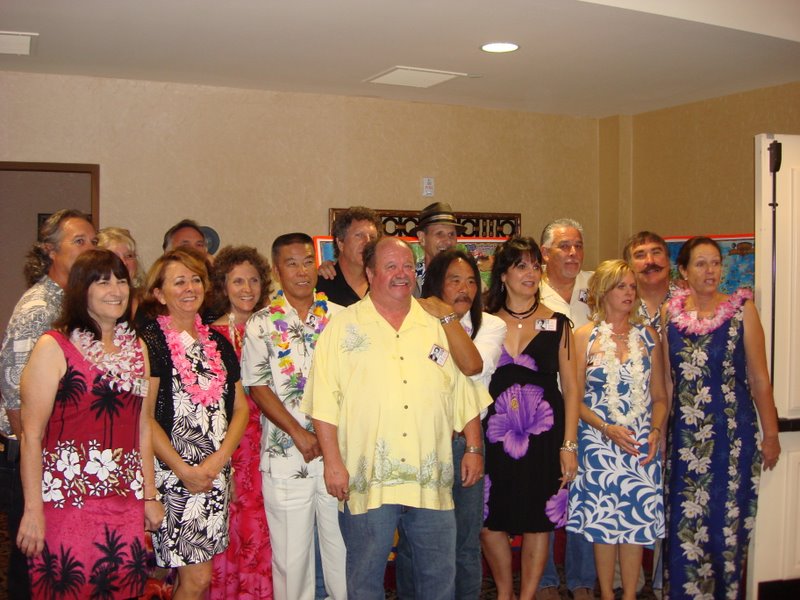 Let us know if you would like to join the Reunion Committee. We get
together regularly during the year for dinners and other activities.



Reunion Committee Contacts are:

Reunion Committee email at: chs1969reunion@hotmail.com
Donna (Mayer) Lutz at 858-832-8824 or email Donna at lvlavendar@hotmail.com
Randy Farrar at 858-549-8894 (answers Horizon Realty) or email at rfarrar@pacbell.net
Marlys (Martin) Perovich at 858-365-7177 or 858-531-5658 or email at: marinpq@att.net


Mailing address is:
CHS Reunion Committee
c/o Randy Farrar,
PO Box 17304
San Diego, CA 92177




CHS 30th, 35th and 40th Reunion Memory Books are still available

Contact Donna (Mayer) Lutz (email address: lvlavendar@hotmail.com)
for information on ordering. There are still several available.
===================================================




***** CLICK HERE TO VIEW INFORMATION ABOUT THE 40TH REUNION*****


---
SOME USEFUL LINKS:

* Clairemont High Class of 1960 web page (the first graduating class at CHS).

---
This page was last updated on May 24, 2016

Web Site Hit Counters